Paypal Enabling a New Feature for Customers to Buy and Sell in Cryptocurrency
The spread of digital currency payments is usually curbed due to its limited utility as a tool of exchange due to volatility, cost, and speed of transactions. The launch of digital currencies is inevitable during the rapid development of technology that we live in today

but After the outbreak of the Covid 19 pandemic. Paypal, central banks, and users have become increasing the interested in paying with cryptocurrency.
Paypal launched a cryptocurrency service in the United States
Paypal announcing the launch of a new service in the coming weeks. that will enable customers to buy, hold and sell Cryptocurrency directly from their PayPal account. The service will be available to PayPal account holders in the United States.
Paypal published this report on 10/21/2020, which will be good news for users and owners of online Stores on the Internet.
Conditions for accepting payment in Cryptocurrency in online stores
Paypal will enable cryptocurrency as a funding source for Online Commerce Stores at its 26 million merchants. which Receives conditional Bitlicense from New York State Department of Financial Services. 
PayPal merchants will have no additional integrations or fees, as all transactions will be settled with fiat currency at their current PayPal rates. In effect, cryptocurrency simply becomes another funding source inside the PayPal digital wallet, adding enhanced utility to cryptocurrency holders, while addressing previous concerns surrounding volatility, cost and speed of cryptocurrency-based transactions.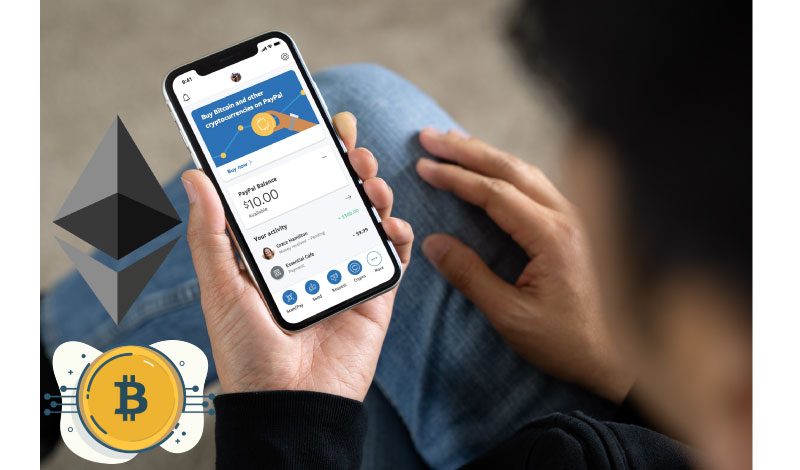 Digital Currencies Available in Paypal
Users will have the ability to buy, sell and hold limited types of cryptocurrency. Such as Bitcoin, Ethereum, Bitcoin Cash and Litecoin. directly from  the PayPal digital wallet
The service will be available in the coming weeks for accounts in the United States, primarily.
Expect The Rise in the Price of Digital Currencies
Some digital currencies are expected to increase in price. Because of PayPal's new cryptocurrency support service. Because Paypal has millions of users around the world.
It will increase dealing in these cryptocurrencies in a short time. Therefore, many traders tended to buy these currencies at the present time in search of profit during the high prices